Forest Genetic Monitoring Training School
print
Instructors: Prof. Filippos Aravanopoulos (Aristotle University of Thessaloniki), Prof. Darius Danusevičius (Vytautas Magnus University), Dr. Darius Kavaliauskas (Bavarian Office for Forest Genetics), Prof. Om Rajora (University of New Brunswick)
Date: 5th of July – 8th of July 2022
Place: Kaunas, Lithuania
Local organiser: Lithuanian Research Centre for Agriculture and Forestry, Institute of Forestry, Kaunas, Lithuania
Local contact: rita.verbylaite@lammc.lt
Training School Final Schedule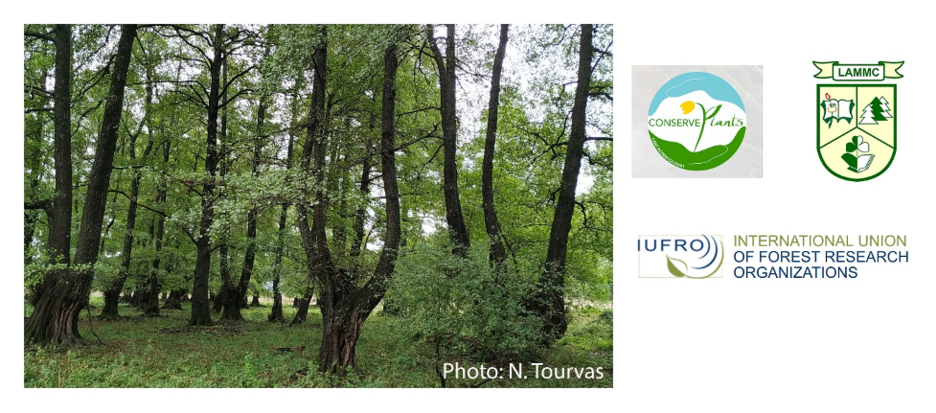 Rapid climate change has been recognised as an increasing threat to long-living forest trees, to forest ecosystems and all levels of biodiversity that they harbour, shelter or provide. Genetic diversity is the ultimate source of biological diversity, which is crucial for the vitality of forests and their adaptation to climate change. Moreover, genetic diversity provides resilience to other stress factors, such as pests and diseases. The objective of Forest Genetic Monitoring (FGM) was to assess the current status of genetic resources and quantify relevant changes at a temporal scale, in order to preserve long-term adaptive evolutionary potential. As a part of the ConservePlants COST action (CA18201), we aspire to improve the conservation of plant genetic resources in Europe. One of the first steps to achieve this is to start genetic monitoring and in particular Forest Genetic Monitoring programs (as a major part of terrestrial biodiversity is harboured within forests), and to quantify genetic diversity changes at a temporal scale.
The immediate objective of the Training School was to provide participants with knowledge about genetic and genomic aspects of Forest Genetic Monitoring and about how to start Forest Genetic Monitoring programs, including the selection, establishment and maintenance of plot; background information on indicators and verifiers; overview of fieldwork, laboratory and data analysis.
The mid-term objective was to foster collaborations, in research and training on FGM, and to establish a network of FGM Plots for different tree species.
This training school was organized within the framework of ConservePlants COST Action (CA18201), with the support of International Union of Forest Research Organizations (IUFRO) and aimed at training Postdoctoral fellows, Ph. D. candidates, early career scientists (M.Sc. Level or above), and practitioners (M.Sc. level or above) involved in genetic conservation actions.
Downloadable Training School materials:
GENETIC MONITORING Theory, approach and value
PLOT SELECTION, ESTABLISHMENT AND MAINTENANCE
Manual for Forest Genetic Monitoring_LifeGenMon